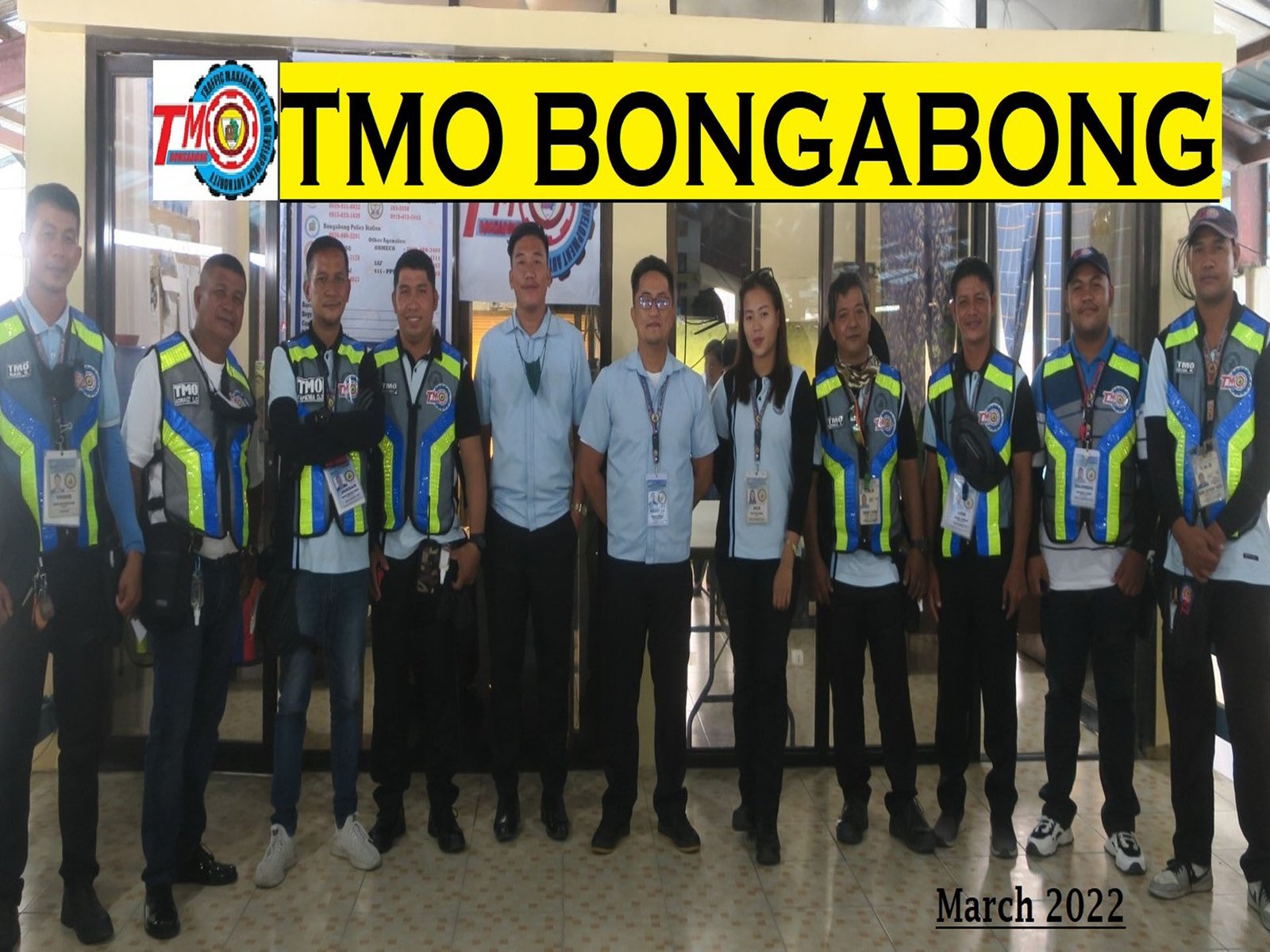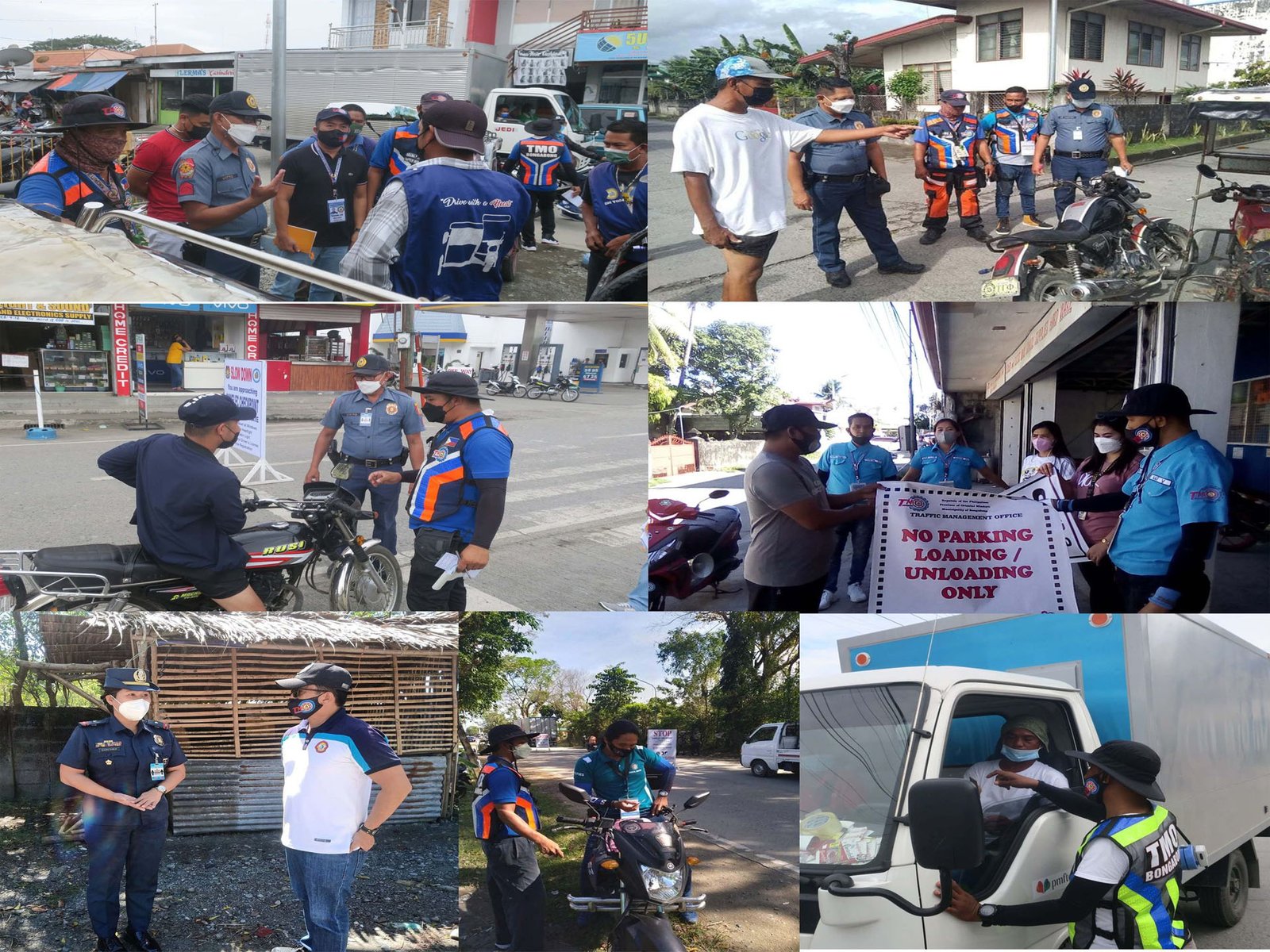 Traffic Management Office
Head: Rodel M. Castillo
Office Hours: Monday - Friday | 8:00 am - 5:00 pm
Location: 2F Bongabong Public Market
Email: tmo@bongabong.gov.ph
Facebook Page: TMO Bongabong
Contract Number: 0935-838-4269 / 0917-620-2961
History
"Traffic management office of Bongabong was created through Municipal Ordinance No. 2019-02, Series of 2019, or the Ordinance Creating the Bongabong Municipal Traffic Management Authority and its component units and providing funds thereof, which was enacted by the last September 11, 2019 under the incumbency of Mayor Elegio A. Malaluan O.D. "

"TMO was established to address the problem of transportation of the Municipality of Bongabong and to manage the traffic situation therefor by rationalizing the existing transport operations and by implementing all traffic engineering services, traffic enforcement operations, traffic and transport planning, regulations and franchising, transport facilities management, and traffic education program."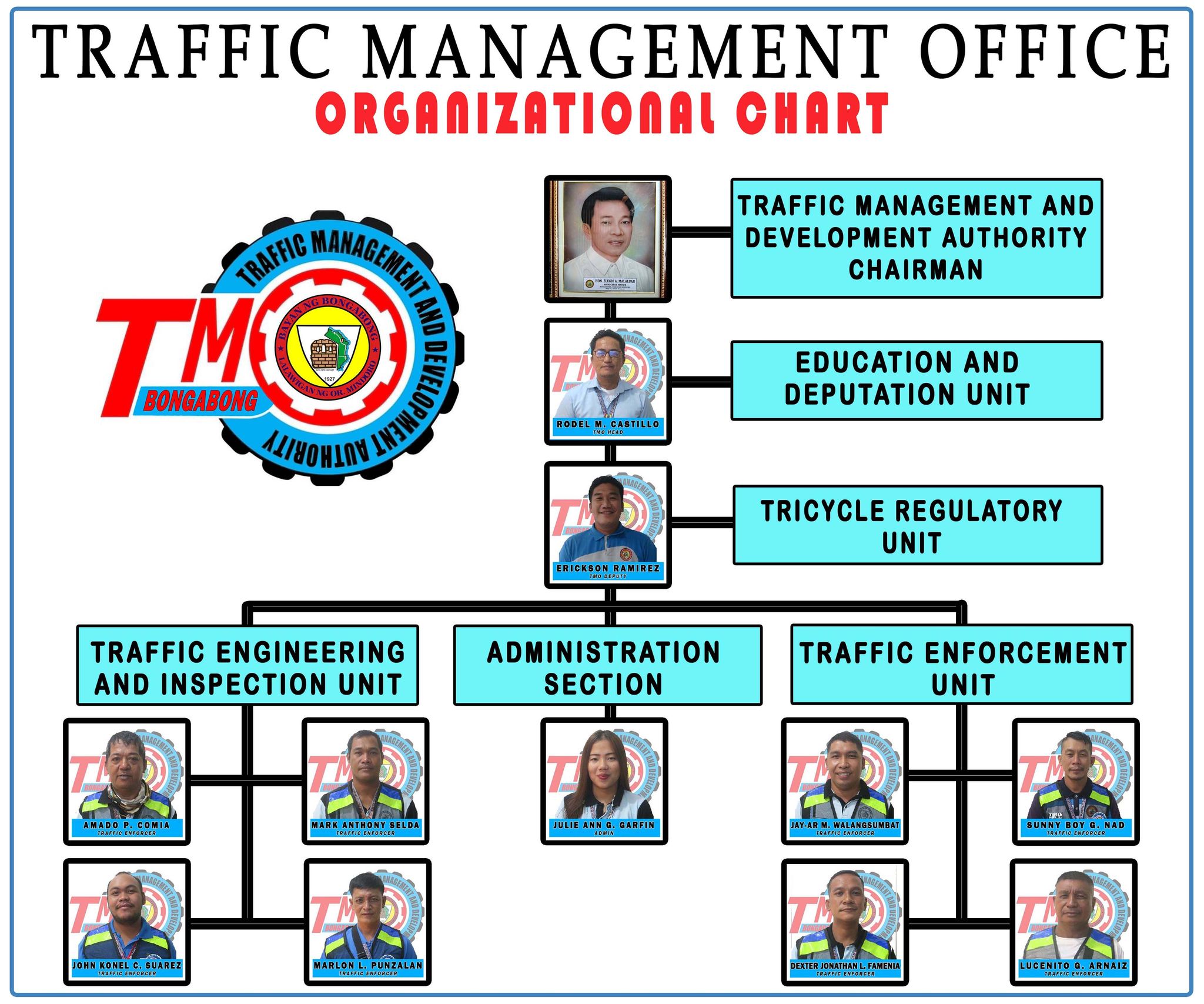 Vision
"The TMO Bongabong envisions a disciplined citizenry that observes public safety and traffic rules and regulations."

"A Traffic management Office that is transparent, beyond reproach, and with a passion for providing the highest quality of traffic to attain a smooth flow of traffic and minimizing traffic-related accidents."
Mission
"While enforcing strict implementation of various National and local traffic laws we aim to instill discipline and order in the streets of Bongabong and in doing so gain the respect of motorists and the riding public."

"We will advocate for a more efficient organization that is responsive, transparent, and always aware of the sentiments of the community."

"Finally, we will strive to empower our employees so their objectives and directions in their work will be aligned with that of our Municipal government."